Chia Pudding by Aro Ha Wellness Retreat
30 June 2017

30 June 2017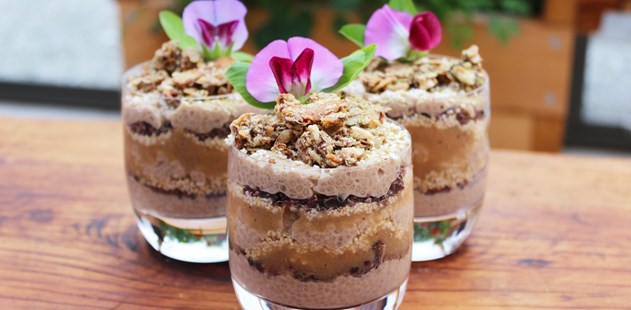 Short of time? Try this superfood Chia Pudding recipe from Aro Ha Wellness Retreat in New Zealand, which you can whip up in no time. This indulgent pudding will fulfil sweet cravings, as the flavourful combination of coconut and spices tantalizes your taste buds. It's also gluten-free, refined sugar-free and vegan, so makes for the perfect guilt-free sweet treat, and is ideal for breakfast, a post-workout snack, or a delicious dessert.


INGREDIENTS

1 cup coconut milk 
1 ½ tbsp chia seeds

1 tbsp almond butter 

1 tsp vanilla essence 

1 drop mandarin essence 

1 tbsp honey 

1 tsp ground ginger 

1 tsp cinnamon 

Pinch of salt


METHOD
1. Blend half of the coconut milk with the almond butter, spices, salt, vanilla essence, mandarin oil, and honey. Then add the rest of the coconut milk to the blender and blend for 10 seconds.

2. Place the chia seeds in a bowl and add the spiced coconut milk to it. Mix every 5 minutes for 20 minutes to avoid lumps of chia.  

3. Place in the fridge and leave overnight.

4. Serve in glass or bowl, and add toppings of choice, such as vanilla poached pears, berry coulis, homemade jam, blended berries or fresh fruit. Top it with cacao nibs, granola and bee pollen to add some texture. 
If you would like to book a holiday at Aro Ha Wellness Retreat, talk to one of our Travel Specialists on 0203 397 8891 or contact us here.