Beetroot Cream Soup by The Farm
05 July 2017

05 July 2017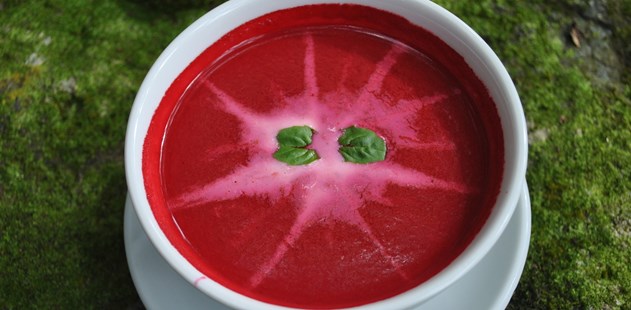 Forget the classic tomato soup, The Farm at San Benito have created the perfect blend of vitamin-rich vegetables including flavoursome and vibrant beet juice to make this tasty Cream of Beetroot soup. The green blend of apples, onion and cabbage give the soup an earthy yet refreshing taste, until the sweet kick from the carrot and beet juice create the wholesome, creamy texture that will tantalise your taste buds.


INGREDIENTS
1/2 cup beet juice

1/2 cup carrot juice

1/8 cup chopped green onion

1/4 cup green cabbage, shredded

1 tsp dill

1/4 cup beet, finely grated

Sliced green apples


METHOD
1. Combine beet juice, carrot juice, green onion, cabbage and dill and blend all together.

2. Place in a bowl with the grated beat and mix.

3. Add sea salt and black pepper to taste.

4. Chill and garnish with sliced green apples.
If you would like to book a healthy holiday talk to one of our Travel Specialists on 0203 397 8891 or contact us here.