Avocado Broccoli Salad Recipe by SHA Wellness
10 December 2019

10 December 2019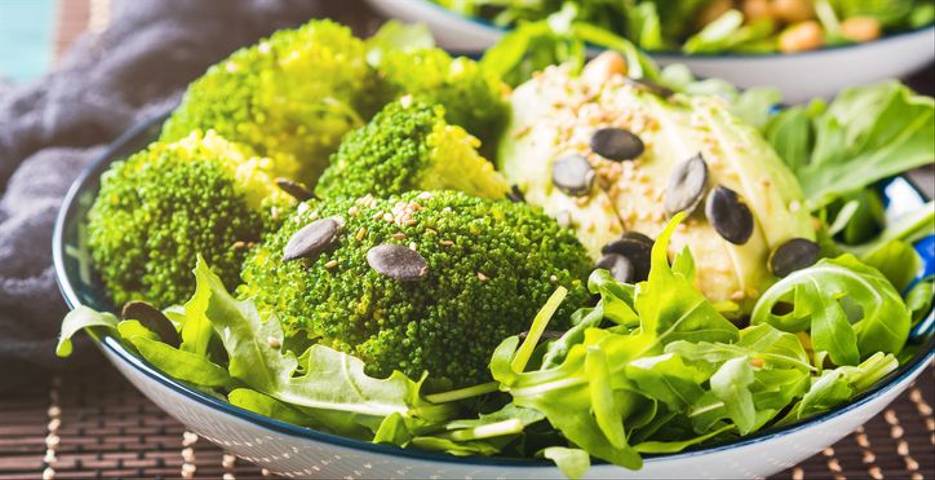 SHA Wellness tailors every aspect of the customer experience right down to the recipes they create, to ensure the ultimate healthy holiday. This recipe has been specifically designed to hit your calcium requirements, for healthy bones and muscular function. Get a full serving of those all-important greens, as the crunchy, peppery broccoli and creamy avocado provide a contrasting taste sensation, whilst the fresh salad is also packed full of antioxidants, anti-inflammatory properties and healthy fats to boost your immune system and wellbeing.
INGREDIENTS 
2 avocados with skins removed and sliced into cubes
3 cups broccoli cut onto small florets
2-4 tablespoons of finely chopped fresh herbs – cilantro, basil, parsley
1 tablespoon toasted pumpkin seeds
DRESSING INGREDIENTS
Juice of 2 limes
2 tablespoons of tahini
1 tablespoon of olive oil
1 teaspoon tamari (gluten-free soy sauce)
1 tablespoon rice syrup
Pinch sea salt
¼ cup spring water
METHOD
1. Bring a pot of water to the boil and add a pinch of sea salt
2. Add the broccoli and blanch for 1-2 minutes. Remove and place in a serving bowl. Allow to cool.
3. Place the ingredients (except the water) for the dressing in a cup. Mix well with a fork
4. Add a little water to make the dressing smooth and creamy.
5. Place in a serving jug
6. Add the avocado and chopped herbs to the broccoli. Sprinkle with pumpkin seeds.
7. Serve the dressing on the side or drizzle over the top.


If you would like to book a holiday at SHA Wellness, talk to one of our Travel Specialists on 0203 397 8891 or contact us here.